Are you in the slippery slope of a difficult relationship, going through heartbreak where you are on an emotional rollercoaster or are you over your heartbreak but find something is still holding you back?
The pain of heartbreak is very real. At some points of our lives, we experience this mind numbing and heart wrenching feeling. But do you know that with learning some techniques to deal with this, you are not only able to get over this faster, but you may get through this healthier, stronger and wiser?
Using NLP, hypnotherapy and other healing techniques, we would help you get through your heartbreak with a new sense of connection to yourself and to the world.
Ask yourself these few questions:
Do you replay every little detail over and over again in your minds, trying to somehow get the pieces to fit – but you still cannot make sense of it?
Do you keep thinking and missing him so much?
Are you feeling depressed?
Do you find it hard to move on and always find things that remind you of him?
Are you setting up protective barriers for future relationship in hope to protect yourself from future heartbreak?
Learn how to be single and happy again. Learn how love can heal.
"Eventually, you will come to understand that love heals everything, and love is all there is" – Gary Zukav
Date: 27 July 2013 (Saturday)
Time: 10:00 a.m. – 1:30 p.m. (Registration: 10 – 10:30 a.m.)
Location: Wiseed Meeting Center, Tropicana
Our Facilitator: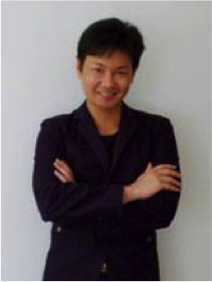 Dr. Alvin Teoh is no stranger to break-ups and heartaches. But every time, he successfully picks himself up and brings himself to a higher level of enlightenment. Along the way, he has counseled many women on relationship issues and lifted many souls to a healthier realization of their potential. He has been a trainer since 2001 and his programs are known for its fun and happening activities.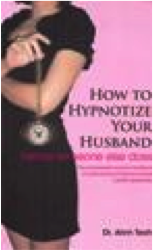 He is also the author of the book entitled "How to Hypnotize Your Husband before someone else does." His mission in life is to bring out the hidden beauty and bliss in every woman.
Dr. Alvin is a Certified Practitioner of Neuro-Semantics (NS), Neuro-Linguistic Programming (NLP), Hypnosis & Time-Lines recognized by Dr. Michael Hall's International Society of Neuro-Semantics (ISNS, USA). He is also a Certified Practitioner of NLP under Dr. William Horton's National Federation of NLP (NFNLP, USA). He has been a professional Trainer since 2001. Dr. Alvin has also been interviewed on Red.FM and Capital.FM. In his free time, Dr. Alvin also does complimentary make-up for friends.
This workshop is presented to you by:


Location of the training:
Wiseed Meeting Centre
A-G-10 Blok A,
Merchant Square @ Tropicana,
No.1 Jalan Tropicana Selatan 1, PJU 3,
47410 Petaling Jaya, Selangor, Malaysia
GPS coordinate: 3.133397, 101.599566
Tel : +603 78869280
Fax : +603 78869279